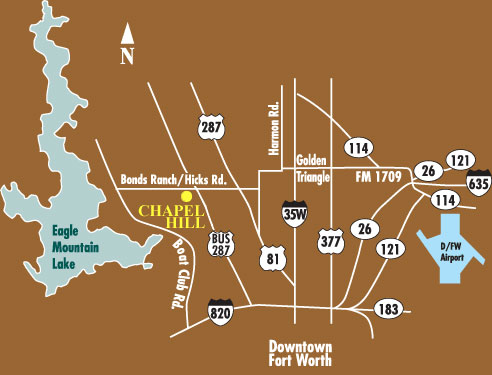 Chapel Hill, recently annexed into Fort Worth's city limits, is located on the historic Bonds Ranch northwest of downtown Fort Worth.


Directions
Directions from Dallas
635 (LBJ Frwy.) west - 121 South through Grapevine - 820 West - I-35W North - US 287/US 81 - Bonds Ranch W./Hicks Road turn left (west) - Pass Business Hwy 287 stoplight - Entrance quarter mile on left.


Directions from downtown Fort Worth
I-35W North - US 287/US 81 - Bonds Ranch W./Hicks Road turn left (west) - Pass Business Hwy 287 stoplight - Entrance quarter mile on left