Small Town Charm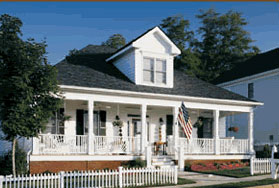 Whether enjoying an afternoon on your front porch swing, riding bikes with your family to the neighborhood playground, or taking a stroll in one of the beautiful parks, Chapel Hill is a place to start your family traditions.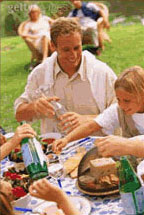 Chapel Hill offers homes with inviting front porches, white picket fences and tree-lined streets while gracefully accommodating retail shops, restaurants, offices and civic buildings in a Village Center. Come enjoy the charm of Chapel Hill.


Small Town Life
Chapel Hill embraces a small town lifestyle by incorporating a traditional mix of housing types, recreational green spaces with lakes, pocket parks, and miles of walking trails.

Chapel Hill is a walkable neighborhood with interesting destinations just a short stroll from every home. With wide sidewalks and shady tree-lined streets you'll want to leave your car in the garage. Whether it is walking down to the corner café, skipping to school or strolling to the community pool for an afternoon dip, you'll enjoy greeting friends and neighbors along the way.